Did you know that the pollution could break the skin barrier, damage the production of collagen and increase free radicals?
Kleraderm has created ClimateDifence that acts against the inviroment at 360°. Its active ingredients create a real barrier that defend and fortify the skin to the action of pollutants. The climate defense line consists of four products:
CITY BLOCK BUTTER
guarantees a deep but not aggressive cleansing with shea butter, cacao butter, almond oil, hemp oil and calendula extract
CITY BLOCK CREAM

with a defensive and toning action that limits the adhesion of polluting particles to the skin with camellia oil and moringa oleifera extract
CITY BLOCK MASK

restores purity and brightness to the skin with sweet almond oil, avocado oil and kaolin.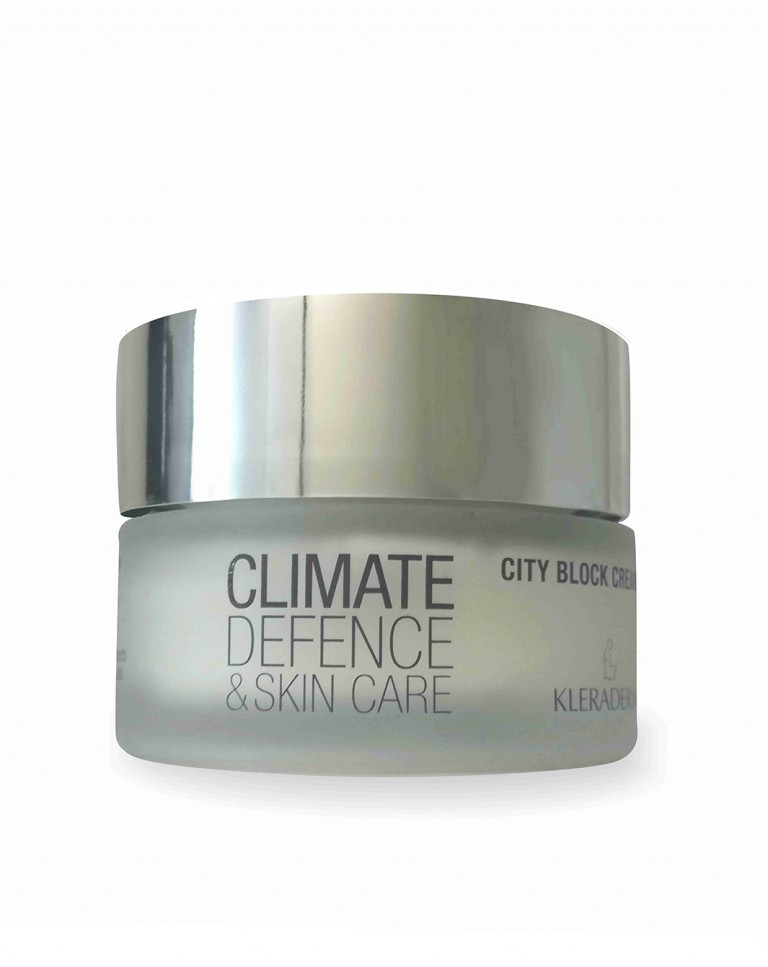 CITY BLOCK CREAM

with a defensive and toning action that limits the adhesion of polluting particles to the skin with camellia oil and moringa oleifera extract