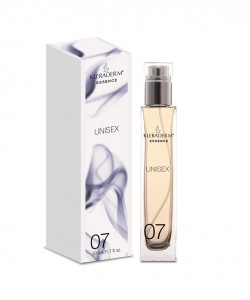 Essence n.07 The harmonic and daring alchemy of elements.
Earth, air and water as fundamental of matter and its transformation.
FRAGRANCE DESCRIPTION: citric, spicy, flowery, woody, oriental.
HEAD: grapefruit, orange.
HEART: black paper, roseberry, geranium, spicy note.
BASE: patchouly, cedarwood, vetyver, benzoin.
Size 50ml
Code EK07
Essence n.08 Extravagant perfection.
Combination of aromatic notes and leather fragrance. Fresh, dry and gracious with a refined and delicate side.  Floral and fruity tracks leave their sweet mark for a sensual and sophisticated character.
FRAGRANCE DESCRIPTION: woody, leather, flowery.
HEAD: pink pepper, rose, saffron.
HEART: magnolia, leather.
BASE: mate, musk, sweet wood.
Size 50ml
Code EK08
Essence n.09 Catching for body and soul.
Dark and dangerous  touch of tobacco and labdanum. Essence n.09 is an enveloping, comfortable and hypnotic scent, that creates a pleasant sense of beatitude.
FRAGRANCE DESCRIPTION: oriental, woody.
HEAD: cistus, tobacco.
HEART: cedarwood, guaiacwood, sandalwood, sweet wood, animal note.
BASE: vanilla, labdanum, musk.
Size 50ml
Code EK09